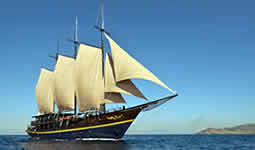 Beyond Bali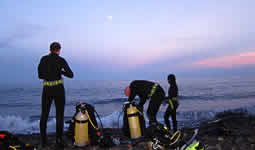 Bali
January - March 2022 Bali eNewsletter
Dear AquaMarine Diving – Bali Associate
We hope you, your friends and families are all happy and healthy, particularly with the Christmas and New Year holidays coming up!
AMD-B turned 22 years old this year: To celebrate we are offering 22% Off All Published Prices for bookings made by 31 December and yes, this IS valid for 2022 trips 🙂 You can buy for yourself, or a voucher for someone else (great Christmas present!); it can be for something specific (eg: PADI OWDC) or just for an amount (eg: USD100).
AMD-B's #1 Resolution each year is to 'Get More People Diving!'
– Teach people to dive
– Get rusty divers back in the water (and just how rusty are we all now after lockdown…)
– Help YOU further your dive education and increase your diving experience 😊
Also, to get more people passionate about diving, because if you're passionate about diving, you're motivated to care for the ocean.
We'd love to hear your 2022 New Year's diving resolutions so please let us know by email, or on our Facebook (Page & Group).
2022 will be the 11TH! year for AquaMarine's Annual 'Zero-to-Hero' Internship for Young Indonesians! However, as for 2021:
– Duration: 7 months (01/04-31/10/22), not the usual eleven.
– We will only take 1 participant.
Advertising will start in January, with interviews in February 😊
Thank you to everyone who's supported AMD-B this year, whether through donations for AMD-B's furloughed (at home without pay) guides and drivers, or with wonderful reviews – we very much appreciate your loyalty. Please stay in contact with us by email, our Facebook Page and Group, also follow us on Instagram and our YouTube Channel 😊
I am actually going to close our JustGiving crowdfunding at the end of this month as I need to access the funds to pass on to our guides and drivers for 'Life's Essentials' eg: children's school fees, basic food, electricity. So, if you just received your Christmas/Annual bonus, or are simply filled with Festive Generosity, thank you in advance! We also have PayPal; IDR, Euro and USD accounts (and GBP in the UK).
We need your ongoing support so please email us on Info@AquaMarineDiving.com to start planning your next trip with us. The entire AMD-B Team looks forward to welcoming you back so we can get on with what we all love best: Diving in Bali – hopefully before too long!
On behalf of the whole AMD-B Team: Thank you for your loyalty!
Take care and please: Stay safe, healthy, strong and happy!
Annabel and the entire AMD-B Team
Bali Diving Specials, Deals, and Events
Jan - Mar
January – March 2022
Special Offers valid 06 January to 31 March 2022 (both dates inclusive)
Bali's "Low Season" 3D/2N/9dives Special Offer
3 days of fantastic diving at Tulamben Bay, Padangbai/Candidasa and Nusa Penida
2 nights at The Watergarden Hotel, Candidasa

The PADI Sea Slug & Nudibranch Conservation Specialty!
20% off from our Published Price!

Special Offers for Specific Dates
Chinese New Year Special
Book any Day Trip for 2 Divers: The 2nd diver receives 50% OFF
Valid 30 Jan – 05 February 2022
Valentine's Day Special Offer
Book a Day Dive Trip to Tulamben Bay or Blue Lagoon for 13, 14 or 15 February – pay for one diver, 2nd diver FOC
Apr - Jun
Shark Christmas & Sharky New Year Special
Fixed Dates Special Offer
See what appeals, and fits your 2022 holiday schedule!!
Best of Bali (aka BoB!) Dive Safaris
Our Best of Bali (aka BoB!) Dive Safaris are fantastic value, with great diving and accommodation – choice of 13, 8 or 7 day programmes.
These Best of Bali Dive Safaris have fixed start dates, and guaranteed departures with a minimum of 2 divers.
The itineraries include both shore- and boat-diving, a wide variety of dives: walls, wrecks, reefs, drifts, with opportunities for macro and wide-angle photography. At these sites you'll see fantastic hard and soft corals, great density and diversity of marine life – from large pelagic such as Manta rays and Mola-Mola (Ocean sunfish) in season, to the tiniest juveniles and pygmy seahorses.
Win a 'Best of Bali Dive Safari' in AMD-B's 2022 Prize Draw!
What better way to start the new year than with one of AMD-B's biggest ever prize draws!
AMD-B's 7Month PADI Divemaster Internship for Indonesian Citizens
2021 Divemaster Internship
After a very challenging training since April 2021, Bram has finally passed his final assessment becoming a professional PADI Divemaster.
The whole AMD-B team wish him a very best of luck as we are very confidence he has the right knowledge and skills for his upcoming endeavor.
2022 Divemaster Internship
We are now seeking applications for the 2022 Internship. Closing date for applications: 14 February.
The programme will run from 01 April to 31 October 2022, with only one participant. During that period, our PADI Instructor Aan will be direct Mentor for the Intern. The mentor is also part of the team that trains the intern from Open Water Diver, all the way through to PADI Divemaster.
Green Fins Global Top 10 List
Wow! AMD-B ranks 5th IN THE WORLD – and 1st in Asia! – for The Lowest Environmental Impact according to our 2021 Green Fins Assessment!
Well done to our entire team with particular mention to Joana Viviani and Widya Hapsari 🙂
Since 2018, we have made many improvements, one of which is the Blue Project by AquaMarine Diving – Bali, as part of our commitment to sustainable tourism activities.
All Special Offers for Bali Diving Must be Booked in Advance
Special Offers on this page are for diving in Bali.
Bali Diving Specials on this page must be booked in advance.
You can book any time to dive in the months shown.
Monthly special offers for diving in Bali are valid for the entire month unless otherwise specified.
Only for new bookings; available for single divers with min 2 participants.
Subject to space/Instructor availability; excludes gear rental (unless stated otherwise).
PADI Specialties do not include diving fee or gear.
Accommodation (where stated) is double/twin share; subject to availability at time of booking.
Read our Beyond Bali eNews for Discounts, Free Flights, Free Diving and more for diving throughout Indonesia.