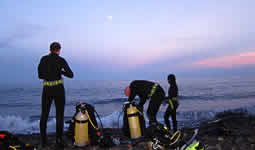 Bali
July - September 2022 Bali eNewsletter
Dear AquaMarine Diving – Bali Associate
In light of Bali re-opening and seeing that many people have the same/similar questions, I was prompted to write a Blog Post 'AquaMarine Diving – Bali Today'. Hopefully this will be the start of AMD-B doing regular blogs so that we do a better job of keeping you all updated.
On that subject! I was genuinely surprised (and thrilled) when our PADI Regional Manager, Neil Davidson, presented AMD-B with an award for 'Outstanding Contribution to Ocean Health'. It's so good to feel AMD-B's efforts and commitment have been noticed 😊
Finally, please remember to check AMD-B's (very!) Special Offer to support PADI Women's Dive Day (Sat 16 July) – it's valid until 30/06/23, our 2022 Mola-Mola (Ocean sunfish) Specials, and what we have planned for AWARE Week (17-25 Sept).
I could keep writing but I think it's all covered elsewhere in this July-Sept eNews!
Hope to see you here in Bali later this year 😊
Bali Diving Specials, Deals, and Events
International Day of Friendship (30 Jul): 2-for-1 for PADI Discover Scuba Diving bought between 29 Jul – 31 Jul 2022 and valid for use until 30 Jun 2023.


Indonesian Independence Day (17 Aug): Every Indonesian citizen or KITAS holder booking a Day Trip on 17 Aug will receive a 2-4-1 voucher to use on your next Day Trip with us.


World Clean-up Day (17 Sep):10% off PADI Dive Against Debris Specialty Course with Day Trip valid 16 – 18 Sep 22.
Divemaster Internship Apr – Jun Progress
Dhona is doing very well – settling into AMD-B's team, learning the basics of working in a dive company, as well as working towards PADI Divemaster.
April to June, she completed her PADI Open Water, Advanced OW, Emergency First Response (EFR) and is currently close to completing her Rescue Diver course. July and August, she will take the Divemaster programme.
'Outstanding Contribution to Ocean Health' Award
Neil Davidson, PADI Regional Manager, presented AMD-B with an award for 'Outstanding Contribution to Ocean Health'.
PADI created the award specially for AMD-B because we continued doing our Monthly DAD/Clean-ups throughout the pandemic.
Well done us 😊
AquaMarine Diving – Bali is currently hiring for a full-time position: Native English Speaker: Dive Travel Consultant.
If you fulfil the requirements, please send your application with covering letter, CV, expected salary and available start date to HRD@AquaMarineDiving.com.
All Special Offers for Bali Diving Must be Booked in Advance
Special Offers on this page are for diving in Bali.
Bali Diving Specials on this page must be booked in advance.
You can book any time to dive in the months shown.
Monthly special offers for diving in Bali are valid for the entire month unless otherwise specified.
Only for new bookings; available for single divers with min 2 participants.
Subject to space/Instructor availability; excludes gear rental (unless stated otherwise).
PADI Specialties do not include diving fee or gear.
Accommodation (where stated) is double/twin share; subject to availability at time of booking.
Read our Beyond Bali eNews for Discounts, Free Flights, Free Diving and more for diving throughout Indonesia.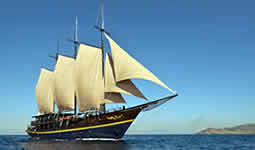 Beyond Bali
June 2022 Beyond Bali eNews
Dive Indonesia – Explore Indonesia Through Us
AquaMarine Diving - Bali's June 2022 'Beyond Bali Diving Inspiration' eNews takes us to the Gili Islands, located off NW Lombok
The three Gili islands: Trawangan, Air and Meno, located north west of Lombok (directly east of Bali) are definitely worth a visit. The Gilis (as they are known) are renowned for coral-fringed white sandy beaches, crystal-clear waters and an unhurried pace. All 3 islands pride themselves on having no motorised transport to break their peaceful serenity, so making them the perfect island getaway.
Gili Trawangan is the largest island and offers diving for all levels. Here you will see stunning floral gardens that are flourishing with biodiversity. The marinelife varies from large (reef sharks, Manta rays, turtles) to schools of fish such as trevally, all the way down to pygmy seahorses, pipefishes, frogfish and more.
Weather: Most people prefer to visit during the dry season, May to October. However, if you prefer your holidays less crowded (or can only go Nov to April), you'll find it usually only rains for a couple of hours in the late afternoon. Note: Visibility is affected by rain 😊
How to reach The Gilis
Domestic flights: There are daily flights into mainland Lombok from different places within Indonesia.
International flights: Pre-Covid, several overseas airlines flew direct to Lombok however, at present, the only international flights are from Kuala Lumpur.
From Lombok's airport, you take land transport and then it's just a short boat transfer to The Gilis.
If you're in Bali then by far the easiest, and quickest, option is by using the fast transfer boats. These leave from various points in South Bali (Sanur, Serangan, Padangbai) – my personal choice is Bluewater Express: Well-designed boats, great service and crew, convenient schedules, and extremely high safety standards.
FYI: Current short-haul flights to Bali each day: From Singapore: 10; Kuala Lumpur: 5; Perth: 4.
As the world continues to open up, more airlines will add more flights 😊
Special Offer: Diving Bali (AMD-B) & Lombok (Manta Dive); return transfers by Bluewater Express
Bali & Gili Trawangan Package:
8 Days/8 Nights/14 Dives/Accommodation/Bluewater Express/Airport Transfer
9 Dives with AquaMarine: Tulamben Bay inc USAT Liberty Shripwreck, Amed, Nusa Penida inc Manta Point/Mola-Mola
5 Dives with Manta Dive: Gili Trawangan
The package is valid until 12 Nov 2022.