Dive Indonesia – Explore Indonesia Through Us
The Indonesian archipelago has many of the world's greatest dive locations, one of which is Wakatobi located in the centre of the Coral Triangle.
Rising from the depths of the Banda Sea, south east of mainland Sulawesi, the name 'WaKaToBi' comes from the names of four islands: Wangi-wangi, Kaledupa, Tomia, Binongko.
The Wakatobi islands have been a marine conservation area since 1996 and were declared a National Park in 2002. They are recognized as having one of the highest numbers of coral reef fish species in the world. Wakatobi also has the largest barrier reef in Indonesia, second only to The Great Barrier Reef in Australia.
Being a National Marine Park, fishing is strictly limited. These superb reefs are supported and protected by the local fishing communities. In exchange for adopting more sustainable practices, including no-fishing zones, the fishermen receive a share of the income generated by Wakatobi Dive Tourism.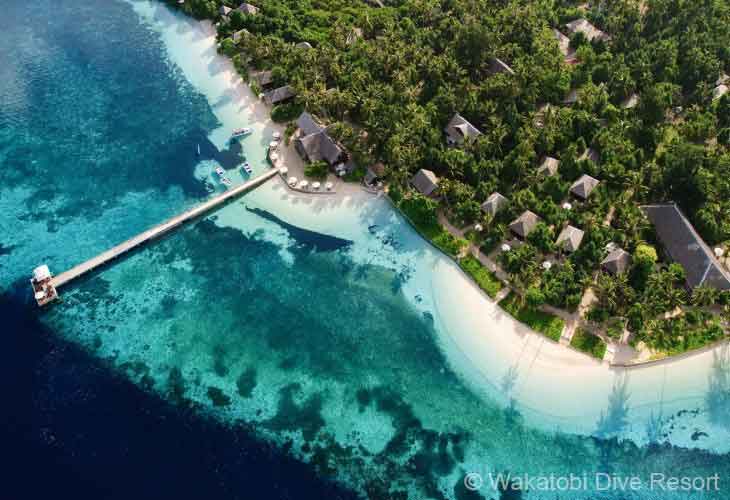 Wakatobi Dive Resort and their liveaboard, Pelagian, offer more than 50 spectacular dive sites. These range from The House Reef where the warm water and shallow depth allow for long dives (although there can be a current at times) to gorgeous bays and lagoons, as well as dramatic walls and drop-offs abounding with seafans and gigantic sponges. Famed for night-diving due to the brilliantly coloured corals and resident marinelife, the reef edges attract great numbers of fish. The coral gardens bristle with large bommies and tubstrea corals. Large table corals shelter stingrays as well as invertebrates and crustaceans.
Wakatobi is ideal for divers who love macro underwater photography. Make sure you check out the muck diving in Pasarwajo 😊 There aren't many big fishes here although you will see black-tip sharks at several dive sites.
The temperature range in Wakatobi is 26-29°C.
Rainy season is October to April.
Visibility remains consistent at approx 30m year-round.
All charter flights to/from Wakatobi Dive Resort & Liveaboard are Bali-Wakatobi-Bali return, and are currently on a Monday and Friday schedule.
The good news is that AquaMarine Diving – Bali is offering a Special Package for diving Bali and Wakatobi.
If the above whets your appetite and, like so many of our other 'Bali & Beyond' guests, you can't wait to start planning – please contact your friendly AMD-B Dive Travel Consultant on Tours@AquaMarineDiving.com today to start YOUR planning!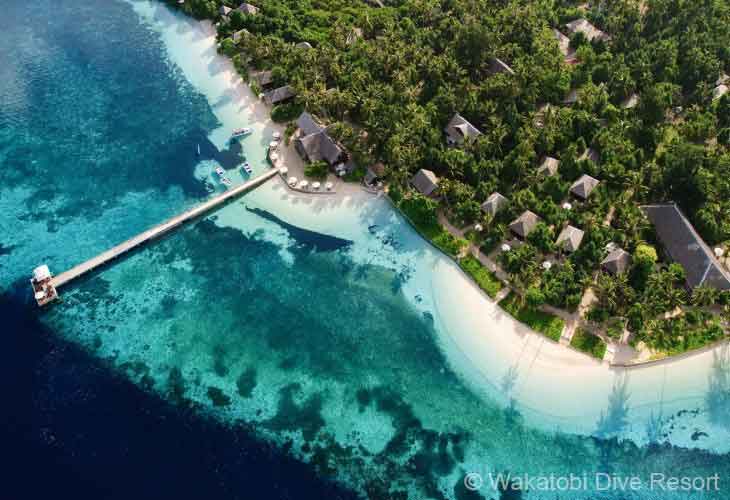 Get Our Monthly Beyond Bali eNewsletter