Bali Dive Sites: Menjangan Island – Pos II
Menjangan Island Dive Sites – Pos II

Pos II a popular dive site along the south east coast of Menjangan Island and is usually a gentle drift dive thanks to the pleasant conditions in the area.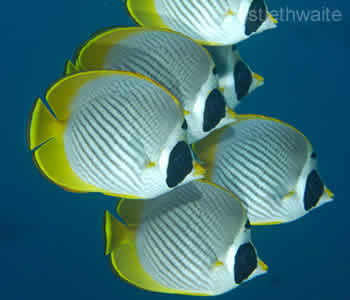 Pos II Dive Site
Located on Menjangan's most south easterly point, Pos II can be beach-entry or boat-entry, and is usually a gentle drift dive: whether beach or boat, the dives start at 12m where the white sand slope meets the top of the wall.
If there is a current, it is generally south easterly. Slowly descending along the wall, drifting with the current to approximately 25m, we see a profusion of soft corals, sponges, small gorgonians, moray eels and lionfish. As we level out, the current takes us along the wall to the east point of the island, a dramatic area covered in large gorgonians.
Here, where we meet the waters travelling down the north east of Menjangan, there is an upwelling of cold waters (ie: thermoclines) from the deep ocean. This sometimes brings with it turtles, Manta rays, sharks, an occasional Mola-Mola and other pelagics.
Our safety stop is done above the reef flats and, as there are some Titan triggerfish in the area, we need to choose our spot carefully.
Very occasionally we find the current is actually heading west. This takes us almost immediately to an area where, if the conditions are right, you can see pelagics. Descending slowly along the wall, you will see angelfish, anthias, chromis, gobies, scorpionfish. The surface of the wall is full of crevasses, cracks and overhangs which hide many treasures. There is the occasional cave too.