October – December 2020 Bali Only eNews
Message from Annabel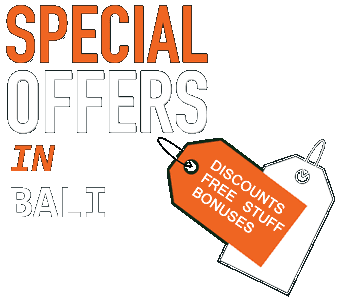 Dear AMD-B friends and followers
We hope you, your friends and families are all happy and healthy.
2020 has turned into a truly tough year for all of us, AquaMarine Diving – Bali included. Thankfully, Bali will re-open to international tourists in early 2021.
As the next AMD-B Bali eNews will be for Jan-March 2021, I'm pointing out now: If you would like to buy a voucher (could be for a Day Trip, PADI Course, or specified amount) for friends and family at Christmas, let us know!
To celebrate AMD-B's 21st Anniversary (18 September), until March 2021 we are offering…. See below!!!
COVID-19 Prevention in AMD-B: All of Bali's dive sites are open and we've now been back to dive them all 🙂 Initially we were simply practising our Updated Safety Procedures but then we just got into fun diving!
Just 1 Mola-Mola (Ocean sunfish)!
There are actually more updates in the 'AMD-B News' section below 🙂
The extraordinary extent to which COVID-19 has affected Bali's entire population has made international news. Unsurprisingly, AMD-B has therefore been contacted by previous guests wanting to send money to guides/drivers to help with 'Life's Essentials' eg: children's school fees, basic food, electricity.
If you would also like to donate (however small), we have:
– PayPal
– in Indonesia: IDR, USD, and Euro accounts
– UK bank account
Please just let us know.
We need your ongoing support so please email us to start planning your next trip with us.
On behalf of the whole AMD-B Team: Thank you for your loyalty!
Stay safe, healthy, strong and happy!
Annabel and the entire AMD-B Team
Bali Diving Specials and Fantastic Deals
18 Sept 2020 is AMD-B's 21st Anniversary, so we're offering a 21% discount as follows 🙂
21% Discount on our 2020 Mola Mola Specials
Day Trip Special
Safari Special
Valid until 15 Nov
AWARE Week Specials (19-27 Sept 2020)
Increase your 'Eco Awareness' with PADI Specialties during 2020 AWARE Week
Day Trip: PPB and Dive Against Debris Specialties
Day Trip: 'Adopt A Dive Site' UW Clean-up with DAD Specialty
Day Trip: Mola-Mola with PADI Manta Ray Awareness Specialty
Non-diving: Take 3 PADI 'Eco' Specialties
'Blue Project by AMD-B'
As part of BP by AMD-B, our 3 Interns and Dive Team have participated in various activities:
'Dive Against Debris' UW Clean-ups
Post-lockdown (including our very first dive!), AMD-B has done several 'DAD' UW Clean-ups at The Jetty, outside Padangbai, part of our pledge to Project AWARE to Adopt A Dive Site.
Coral Transplanting and Maintenance with Nusa Dua Reef Foundation
Our team worked transplanting pieces of living corals onto MARRS structures, and removing the build-up of moss and algae that had accumulated on older structures during lockdown.
Mangrove Field Trip in West Bali National Park
What better way to celebrate Indonesia's Independence Day than by preserving its nature!
'BP by AMD-B' joined the National Park Task Force for Mangrove Planting and Clean-up.
FREE Intro to the Open Water Diver course using eLearning
If you or anyone you know is interested in learning to scuba dive – email us and we'll send a free access code: No strings attached; no hidden costs.
Online eLearning
Are you (more than!) ready to "Dive Into Your Next Adventure"?! Start your PADI eLearning through AMD-B today and you'll be ready to get in the water at the first possible opportunity – with AMD-B or anywhere else in the world 🙂
One reason AMD-B recommends eLearning is that taking time to concentrate fully on the subject will result in you learning and retaining more.
Instructor-led Learning by Video Conferencing
Missing diving?
If you cannot come to us, AMD-B will use technology to come to you!
Take this time to improve your conservation and scuba knowledge!
Contact us today to take these non-diving PADI courses with your AMD-B Instructor via video conferencing:
Coral Reef Conservation
Enriched Air/Nitrox Diver
Manta Awareness Specialty [this has been the most popular so far!]
Project AWARE Specialist
As followers of AMD-B know, we have 3 participants for our 11 months (Jan-Nov) PADI Divemaster Internship: Wanda, Ara and Richo.
Sadly, due to the CV-19 situation, they are finishing with AMD-B at the end of September.
It's been a delight to have them with us for 9 months. The whole AMD-B Team knows they have bright futures ahead of them!
AMD-B's 'You're 100% Awesome' Certificate
Awarded by Project AWARE for our "invaluable financial assistance to the mission
of clean and healthy oceans" – well done us! 🙂
AMD-B receives 2020 TripAdvisor Travellers' Choice Award
(previously Certificate of Excellence)
AMD-B "should be proud of this distinguished recognition. AMD-B are beloved for their exceptional service and quality. Not only is this Award well deserved, AquaMarine are also a great source of inspiration for travellers as the world begins to venture out again. The Award is based on a full year of TripAdvisor reviews, prior to the pandemic; placing them in the top 10% of hospitality businesses around the globe." Kanika Soni, Chief Commercial Officer at TripAdvisor.
AMD-B's VIP Membership Programme
USD199 includes donation to Project AWARE
Can be used until 30 June 2022
What are the benefits of AMD-B's VIP Membership Programme?
Percentage discounts (based on VIP level) from Published Prices for Day Trips and PADI courses.
And a free AMD-B T-shirt!
All Special Offers for Bali Diving Must be Booked in Advance
Special Offers on this page are for diving in Bali.
Only for new bookings; available for single divers with min 2 participants.
You can book any time to dive in the month/s shown.
Monthly special offers for diving in Bali:
– valid for the entire month (unless stated otherwise)
– exclude gear rental (unless stated otherwise)
– subject to space/Instructor availability
PADI Specialties do not include diving fee or gear.
Accommodation (where stated) is double/twin share; subject to availability at time of booking.
Beyond Bali Offers
Read our Beyond Bali eNews for Diving information throughout Indonesia.
† Disclaimer: We are required by law to display prices in IDR (Indonesian Rupiah). IDR prices are divided by 10,000. Click the $£€¥… link beside each price to display the price in your currency. Exchange rates are updated once per day. Today the rate used is 1 IDR = 0.000071 USD (1 USD = 14,150 IDR). These values are provided for informational purposes only. Please contact us to verify exact prices.