Bali Muck Dive Sites: Tulamben Tianyar
Muck Diving – Tulamben

Tulamben Tianyar with its black sand provides a home to ghostpipefish, seahorses, Mimic octopus, eels, Wonderpus, frogfish, and lots of nudis.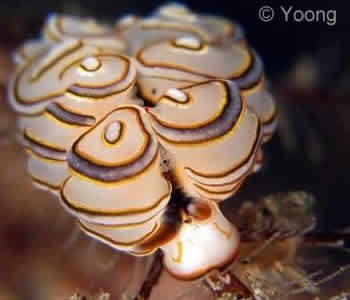 Tulamben Tianyar
This is another muck site that we believe is only dived by AquaMarine.
Located approx 30mins north of Tulamben Bay, Tianyar is a shore dive. The sand is black and the bottom undulates due to the currents and waves that can affect the site.
Interesting Marine Life
The actual topography changes, however the marine life is usually very interesting: ghostpipefish, seahorses, Mimic octopus and Wonderpus, eels, frogfish, gobies and many nudis.
Water temperatures are in the 26-30°C range, with visibility 10-40m. "There has never been a current when I've dived here, but I have been lucky. They can get very strong", said Annabel, owner-operator of AMD-B.
Including Tulamben in a Dive Safari
While AquaMarine would, of course, be delighted to include this site into your Underwater Macro Photography Safari, we would need to check the moon cycle, season and also to consult the members of our dive staff who are experts in the area beforehand.