Bali Dive Packages: Best of Bali Dive Safaris
Best of Bali Dive Safaris – Fixed Date Bali Dive Packages

These dive packages commence on fixed dates. Choose from 13, 8 and 7 day itineraries. See the itinerary in this page. Guaranteed departure with 2 divers.
About the Best of Bali Dive Safari
These Best of Bali Dive Safaris commence on fixed dates, with guaranteed departure based on a minimum of 2 divers.
The 13 Day Best of Bali "circles" the island allowing you to experience the widest variety of Bali dive sites.
The 8 Day BoB focuses on the north west and north east coasts.
The 7 Day Best of Bali itinerary offers diving on the north east and east coasts.
Schedules & Prices
Best of Bali Dive Package Details
Accommodation
All rooms have air-conditioning and private bathroom with hot water; all resorts have swimming pools. For single divers not wishing to pay for single occupancy, AquaMarine Diving – Bali will allocate a twin room to be shared with another guest of the same gender.
Boats
AquaMarine Diving – Bali boats are, without a doubt, the three best custom-made dive boats in Bali. Each boat uses 4-stroke Suzuki engines and has a 3-person boat crew, on-board toilet, cushioned seating, non-slip floor mats, roof for protection from sun and wind/rain, sundeck with mattress, coffee/tea/hot chocolate and bottled water, marine radio communication, life jackets, life rings, fire extinguisher, O2 kit, first-aid kit, exit ladder, ample tank storage space.
Menjangan Island (13D/12N, 8D/7N): Traditional wooden boats – 5 divers.
Amed (13D/12N, 7D/6N): Traditional wooden boats – 3 divers.
Land Transport
The interiors of our Isuzu Elf minibuses were custom-designed to provide maximum leg room. AMD-B minibuses carry 6 passengers + driver and guide; other companies carry 12 passengers in the same space.
Optional Land Tours and Activities
AMD-B offers Set Itinerary Land Tours or can follow the route of a Land Tour you put together yourself. Land activities include golf, surfing and Balinese Cookery classes, Bali Safari Park, and Waterbom.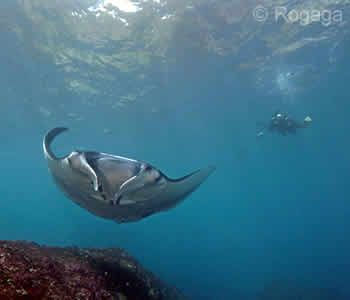 Dive Sites, Inclusions, Sample Itinerary and Dive Package Prices
Best of Bali 13 Day Dive Package Itinerary
13 Days / 12 Nights / 27 Dives
**8 Days / 7 Nights / 15 Dives
**7 Days / 6 Nights / 11 Dives
**The 8 Day and 7 Day BoB Safaris follow the 1st/2nd parts of the 13 Day Itinerary.