Bali Dive Courses –  PADI Advanced Open Water Diver Course
Increase Your Options with PADI's Advanced Open Water Diver Course
AquaMarine Diving – Bali's PADI Advanced Open Water Diver Course is the next step in getting certified to dive to deeper depths and experience the different kinds of adventure diving available.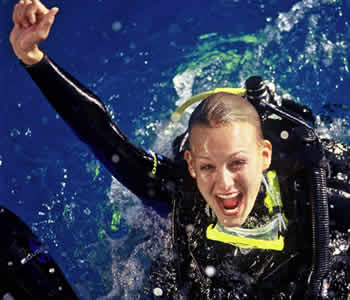 Looking for the ultimate adventure in Bali?
You've found it!
PADI's Advanced Open Water Diver or Junior Advanced Open Water Diver programme will help you fine-tune your dive skills.
Increase your abilities and experiences, and explore some of Bali's top dive sites while getting an additional certification.
This course is a structured programme that gives certified divers the chance to sample some of diving's most popular specialties.
You will also gain additional experience and skills with one of AquaMarine's experienced PADI instructors.
Students need to complete five dives: Two Core Dives; Deep and Underwater Navigation; and three Elective Dives.
The Elective Dives allow divers to sample 3 diving specialties that interest them. At AquaMarine, we offer many PADI Specialties. Here are a few:
Boat Diver
Digital Underwater Photographer
Drift Diver
Fish Identification
Enriched Air/Nitrox Diver
Night Diver
Peak Performance Buoyancy
Underwater Naturalist
Underwater Navigator
Wreck Diver
Additional costs are involved on some Elective Dives. Occasionally Elective Dives will not be available. Some Electives have a minimum age. Talk to your AquaMarine Dive Travel Consultant and decide together what Elective Dives will be best for you.
Next Steps after PADI Advanced Open Water Certification
After completing the PADI Advanced Open Water Diver or PADI Junior Advanced Open Water Diver certification, you'll be a more confident diver. With a wide range of dive experience under your (weight)belt, you'll be ready to start thinking about the next step: PADI Rescue Diver or PADI Junior Rescue Diver course.
Book Now - PADI Advanced Open Water
† Disclaimer: We are required by law to display prices in IDR (Indonesian Rupiah). IDR prices are divided by 10,000. Click the $£€¥… link beside each price to display the price in your currency. Exchange rates are updated once per day. Today the rate used is 1 IDR = 0.000065 USD (1 USD = 15,472 IDR). These values are provided for informational purposes only. Please contact us to verify exact prices.