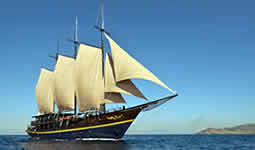 Beyond Bali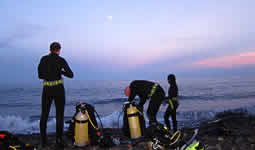 Bali
January - March 2023 Bali eNewsletter
So – it's 2023, Happy New Year everyone!
I hope that whatever your other New Year's Resolutions, you're including "Diving in Bali".
Several people bought AMD-B vouchers in the run-up to Christmas: We can supply vouchers at any time of the year. They can be specific: eg Day Trip to Tulamben Bay, a PADI course; or they can be for a set amount.
Please note: You can now apply online for your Visa on Arrival and complete your Customs Form. Both will save you time when you arrive in Bali.
Below you will find (more) details for:
AMD-B's 2023 11 Months 'Zero-to-Hero PADI Divemaster Internship for Young Indonesians'
We received applications from around the country and it was hard to narrow it down, however AMD-B has chosen two participants…
2023 Low Season Special Offers
The 'main attraction' Jan-March 2023 are our LSSOs (Day Trips and PADI courses, and a Safari)…
Blue Project by AMD-B (AMD-B's Conservation programme)
Good news – We have a new(ish!) full-time Manager…
Have I mentioned AMD-B has finally started blogging? We aren't very speedy but you can Click to check 🙂
Make sure you're signed-up for AMD-B's monthly:
– 'Beyond Bali Inspiration'? December's is Indonesia's Stunning Topside Attractions'.
and
– our Monthly Update (yes, separate from this Quarterly Bali eNewsletter).
Finally, I'm sorry to say that due to increased prices for electiricty and fuel, AMD-B's prices will go up in 2023. Probably from 01 April. However, if you finalise your itinerary and pay your deposit by 31 March, we'll give you our current prices – valid for trips to 31/12/23. Info@AquaMarineDiving.com if you'd like to discuss.
Bali Diving Specials, Deals, and Events
Low Season Special Offers
Day Trips: Fun diving, Snorkelling, Discover Scuba Diving.
PADI Courses: Open Water Diver, Advanced OW Diver, and Specialty courses.
Muck Diving Safari 3 days / 2 nights / 9 dives.
Valid: 06 Jan – 31 Mar 23
'Best of Bali' Dive Safaris
Our Best of Bali (aka BoB!) Dive Safaris are fantastic value, with great diving and accommodation – choice of 13, 8 or 7 day programmes.
These Best of Bali Dive Safaris have fixed start dates, and guaranteed departures with a minimum of 2 divers.
The itineraries include both shore- and boat-diving, a wide variety of dives: walls, wrecks, reefs, drifts, with opportunities for macro and wide-angle photography.
View details and dates for BoB Safaris – or just Contact Us.
2023 PADI Divemaster Internship
This year's chosen interns are Abi and Mardia 🙂
Abi, 21 years old scuba diving enthusiast from Bogor with a bachelor degree in Marine Science. Abi had an experience as an intern at Turtle Conservation and Education Centre (TCEC) in Bali, where he gained more knowledge about ocean and conservation. His hobbies are diving and photography
Mardia is from Makasar, South Sulawesi ‒ a final year student at Hasanuddin University majoring in Aquaculture. This year, Merdia finished her coral restoration internship in Gili Air and was accepted as an exchange student at the faculty of Marine Science and Technology of Tokyo University. Her dream job is to work in marine conservation.
There's Good News for Blue Project by AMD-B (AMD-B's Conservation programme): We have a new(ish!) full-time Manager for Blue Project!
Aramita (Ara) was one of our 2020 PADI Divemaster Interns. For the past 3 years she has worked in the field of coral research and development. However Ara's true passion is conservation so she's re-joining us in January – we couldn't be happier!
AMD-B was one of the first recipients of a PADI AWARE Foundation Mission Hub Community Grant so Ara's first project will be to structure how-when-and-where AMD-B will use those funds. Yes, 2023 is going to be a great year for 'BP by AMD-B'!
All Special Offers for Bali Diving Must be Booked in Advance
Special Offers on this page are for diving in Bali.
Bali Diving Specials on this page must be booked in advance.
You can book any time to dive in the months shown.
Monthly special offers for diving in Bali are valid for the entire month unless otherwise specified.
Only for new bookings; available for single divers with min 2 participants.
Subject to space/Instructor availability; excludes gear rental (unless stated otherwise).
PADI Specialties do not include diving fee or gear.
Accommodation (where stated) is double/twin share; subject to availability at time of booking.
Read our Beyond Bali eNews for Discounts, Free Flights, Free Diving and more for diving throughout Indonesia.